THE STORM MISSION
To build, by application of proven principles, a company to compete and excel in the bowling industry.
To foster and encourage within our organization, innovative teamwork, creative research and development, and pride in producing quality products.
To create opportunity for personal growth and financial gain by our employees and to ensure fair and honest treatment of our distributors and vendors.
---
OUR PURPOSE
TO GROW THE SPORT OF BOWLING

Our company must not only hold to the highest standards of innovation, quality workmanship, and performance of its products, we must also strive to grow the sport of bowling. We must create enthusiasts! Our purpose is to continue to inspire existing bowlers and to foster and develop new bowlers. We must continue to educate pro shops on Industry best-practices to properly service their customers to insure all who choose our equipment have the best chance at positive experiences.
OUR VALUES
Our values represent the fundamental beliefs that guide us in our day-to-day business activities. We expect all Storm employees to embrace these values and to conduct their business in the true spirit of these values. These values are unwavering.
Integrity
We believe in applying the highest ethical standards and adherence to company values. All employees have the responsibility to conduct their business relationships, both internal and external, with the highest level of respect and integrity.
Our People
We believe in our people, trust in their positive intentions, and encourage ideas from everyone. We strive to be honest and open in our communications demonstrating both empathy and integrity. We support education and personal development for all employees. Through our actions our employees will be recognized as caring, responsible, trustworthy, and knowledgeable.
Our Customer
We believe that our customers deserve the utmost service and respect and by doing so we create a nation of Fans. Our Fans can expect to be treated fairly and in a humble and timely manner. Our Fans are the central focus of our attention, creativity, and our energy; without our Fans, we would cease to exist. We will never lose sight of the fact that satisfying our Fans is never good enough, but that by creating everlasting experiences we compel them to tell others about their positive experiences with our products. We are committed to continually "raising the bar" of innovation and service, and to always go above and beyond their expectations. By doing all of the above we create Raving Fans and make our business successful.
Workplace Culture
We believe in an enjoyable and fun workplace. We promote an energizing, optimistic, and fun environment.
Accountability
Consistent achievement of our goals requires individual and team accountability at all levels of the company. We understand that each of us must accept personal accountability for our own actions and results. Ensuring a clear explanation and communication of objectives and expected results will facilitate day-to-day decision-making by individuals and teams and will contribute to the successful achievement of results.
OUR VISION
To be the innovative leader in the bowling industry focused on performance, growth, and education. Those are defined by:
Performance
We will continue to develop our abilities and take pride in them. We will set our standards higher than our most challenging competitor. We will please our customers by pleasing ourselves.
Growth
We will focus our passion of the game to grow the sport of bowling, and by doing so we will grow our business to meet our strategic objectives.
Education
Education will always be a priority at Storm. We will invest heavily in education as a way to lay the foundation for long-term prosperity both personally and professionally.
LOGO & ICON
These guidelines are designed to help you use our brand and assets, including our logo, content and trademarks responsibly. Please note that Storm does not condone the download and/or usage of these logo marks without permission and/or consent from Storm Products, Inc. To make any use of our marks in a way that is not covered by these guidelines, please contact us at (800) 369-4402 or submit your request at stormbowling.com and include a visual mockup of intended use.
---
Storm Logo
Our elements and marks include the Storm name, logos, graphics and any word, phrase, image or other designation that identifies Storm as the source of any product or service. Please use these elements consistently.Our wordmark is meant to represent Storm as a company. Do not alter this logo and keep it free of filters and effects unless permission is provided from Storm headquarters. Use the EPS and high resolution PNGs provided below.
Storm Bolt Icon
Our Icon is a Storm Bolt. It represents our brand whenever the Classic logo is not used. Use the EPS and high resolution PNGs provided below. Do not alter it and keep it free of filters and effects.
---
GENERAL RULES
The Storm marks represent the core values of our brand, from meaningful connections in real time to simple amplified expression. Please don't present the marks in a manner that suggests sponsorship or endorsement by Storm, or confuse Storm with another brand. Always use our official and unmodified Storm wordmark or icon to represent Storm.
Things we care about:
When making a reference to Storm, your reference must be truthful, and not suggestive of anything other than the truth, and you cannot imply that you are affiliated with, sponsored by, or endorsed by Storm.

We do not endorse the hazing or offending of competitors and their brands or products. When using our name in graphic, vocal or textual form please refrain from offending our competitors.

When making a textual reference to Storm, please do not link to anything except stormbowling.com.

Please do not use a tattered, jagged or pixel mutilated logo images you find off the internet to represent our brand. Just download the clean pixel perfect logos we provided above.

We are open to seeing our logo and badges in various color variations, especially if design demands it. But, just remember the logo needs to contrast enough from the background to maintain legibility. When in doubt you can always default to the colors we like the most: Lightning Blue, Storm Classic Teal, black and white.

When using our logos and badges, please do not do whatever creative thing you want with them. Please observe the guidelines below.
---
PLEASE DON'T:
Separate any elements from the logo. Logo must stay completely intact.

Use multi-colored effects on a logo without approval.

Adding colored gradients or additional effects to a logo without approval.

Stretch, condense, distort, flip logo elements sideways or backwards.

Adding an outline to the Storm Bolt icon.

Add Stripes or multi-colors to the Storm Bolt icon.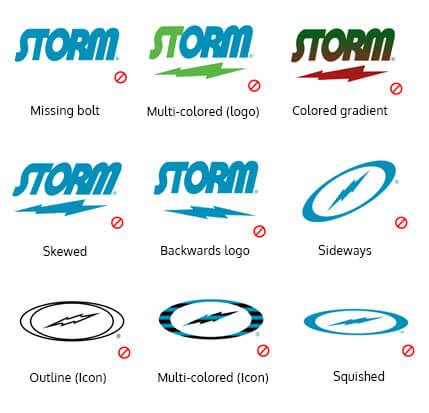 ---
CLEAR SPACE & SIZE
When you're using the logo with other graphic elements, make sure you give our logo some room. The minimum size of the logo should be 43 pixels, and the empty space around the logo should be at least 150% the size of the logo itself. In order to ensure legibility and visual prominence, the Storm logo should never appear smaller than the minimum size of print (0.6") and digital (43px) applications.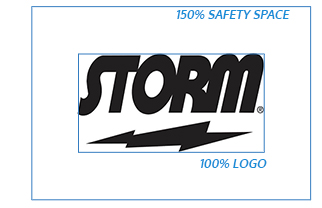 ---
MORE INFORMATION
Any usage not addressed by the guidelines on this site needs special approval and must be submitted in English through the Customer Service Form for review. Please allow up to a week for a reply. Storm reserves the right to object to any inappropriate uses of its trademarks and to enforce its rights at any time.
COLOR & TYPOGRAPHY
Color is integral to expressing and communicating our brand identity. Our new color palette was inspired by the intense contrast one could see when lightning strikes against the night wall and the vibrant blues electrify the sky. We felt by using this color we would be showing the energy of the sport.
---
The colors we love
Our company colors are professional and modern, expressing who we are. Our main logo color is an electric blue, to signify the modern and active nature of our company, as well as the intensity we want to bring to the sport. Our main blue is complemented by a more subdued set of colors, including a range of grays, blacks and whites while paying homage to our classic teal.

ELECTRIC BLUE
PMS: 7704 C
RGB: 1; 144; 184
CMKY: 81; 29; 16; 0

CLASSIC TEAL
PMS: 327 C
RGB: 0; 147; 144
CMKY: 100; 0; 47; 15
DARK GRAY
PMS: 7704 C
RGB: 32; 32; 32
CMKY: 0; 0; 0; 97
We are flexible
Even though we love the colors, we understand that flexibility is needed when addressing our vendors and partners. Due to the need in show variety in our branding we allow for alternative colors to be used for partner apparel, packaging and design. Out of respect, all we ask is if you ask first before changing our logo colors.
---
PRIMARY TYPOGRAPHY
Oxygen is Storm's primary type family and should be used whenever possible to communicate key brand messages in display copy and titles.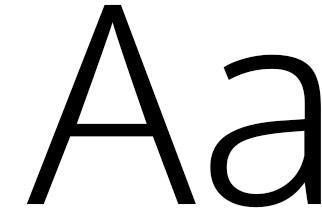 ---
Headline
Oswald is Storm's Headline type and should be used for titles, headings and captions. The font family has a variety of weights, but using bold italics is recommended.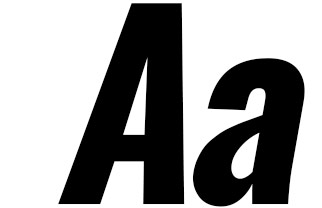 ---
MORE INFORMATION
Any usage not addressed by the guidelines on this site needs special approval and must be submitted in English through the Customer Service Form for review. Please allow up to a week for a reply. Storm reserves the right to object to any inappropriate uses of its trademarks and to enforce its rights at any time.
DOWNLOADS
Designed to serve as an online resource, we encourage you to download and use these marketing materials to improve your efforts when promoting Storm and its products.
Simply choose from any item on the left to access and download your desired materials. If there's anything you need specifically that is not currently available, please contact the Storm marketing department at 1-800-369-4402.
---
Drill Specs
All balls pictured in the following drilling guide use a generic PAP of 5" over and ¾" up. Your PAP may be different, therefore your layouts ( or the position of various reference points on the balls) may not match the illustrations. It is very important that each bowler knows their PAP before drilling their Storm bowling ball. Be sure to speak with a qualified technician at your local Storm VIP pro shop to have your PAP measured, or to assist in selecting the correct layout.
Catalog
Poster