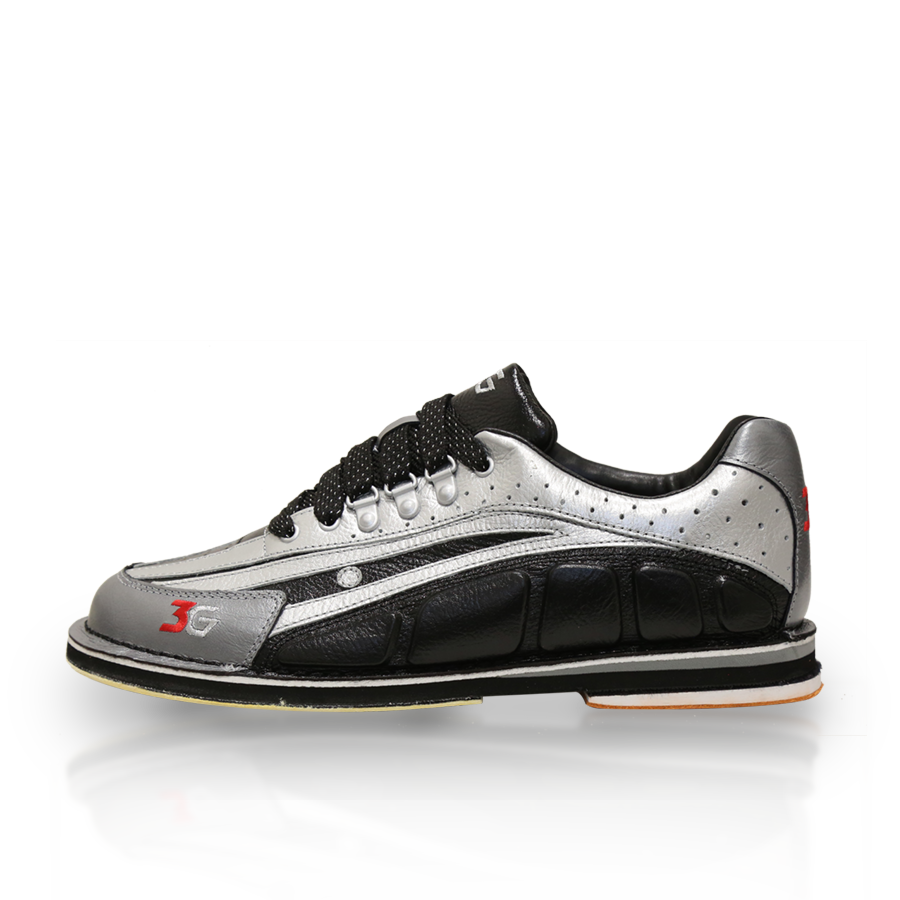 Tour Ultra Black / Silver / Pewter
DESCRIPTION
Made from the lightest, strongest leather available – kangaroo hide – the Tour Ultra series is the pinnacle of performance, versatility, and durability. These tough, comfortable shoes come with an assortment of interchangeable soles, heels, and cleats to match the conditions of any approach. Plus, their precisely engineered frames keep the soles perfectly in place. Play your game, your way.

Available in:
Standard Size Only.

Sku: S3013-06
Details
Durable Kangaroo leather
Interchangeable sole and heel
Kevlar rubber traction sole
Replaceable DuPont Kevlar toe cap
Vented inner soles
Includes 4 soles (deer skin, back skin and chrome leather and cleated)
Includes 3 heels (flat normal, rippled, and back skin)
Includes shoe trees, slide sole cover, and carry-all bag
Shoe Support
If you have a technical question about our shoe products please contact Storm at kEncEmailufdiAtupsncpxmjoh/dpn or call us at 1 (800) 369-4402.