Spending a week in Orlando, Florida usually involves a little magic. This time, I'm not talking about the magic from a famous mouse. Last week, the SPI Team enjoyed the magic of Bowl Expo!
Bowl Expo requires an enormous amount of work and planning for the event to be successful. VP of Marketing, Gary Hulsenberg, works with the other team leads and creates the overall experience for the SPI Booth each year. Each team has a goal for the week and creating a space that allows for conversation is a priority.
Sometimes, for me, Bowl Expo feels like being able to hit the reset button and take a breath before you throw your next shot. It's easy to get caught up in all the tasks and projects that are required day to day but attending events like Bowl Expo create adventures that allow for the opportunity to hear what our customers think, need, and enjoy.
For most of us at SPI, Bowl Expo is about creating meaningful connections who operate pro shops, own and manage bowling centers, or work within the industry. Our regional sales managers spend their days taking orders, the rest of our team from Storm HQ greet the guests, and our professional athletes take pictures and sign autographs. We share our newest innovations, film videos showcasing the new products, and discuss what's next.
Here's a quick tour of our booth this year.
https://www.youtube.com/watch?v=a_B19yiUrsc&t=9s
In the SPI booth this year, the AI Core was the headline. This new coverstock technology was featured in the center of our booth and was paired with the premiere of our AI Core Technology video series on our YouTube channel.
https://www.youtube.com/watch?v=L65CwithOcQ&t=18s
https://www.youtube.com/watch?v=Acpl3s6hbGg&t=4s
https://www.youtube.com/watch?v=yyA0iwL5Ppw&t=4s
We also released a fun new project that we will be sharing more about in the coming months.
We officially launched a fun new project, the 900 Global Drink of the Month Campaign that we will be discussing more in the coming months.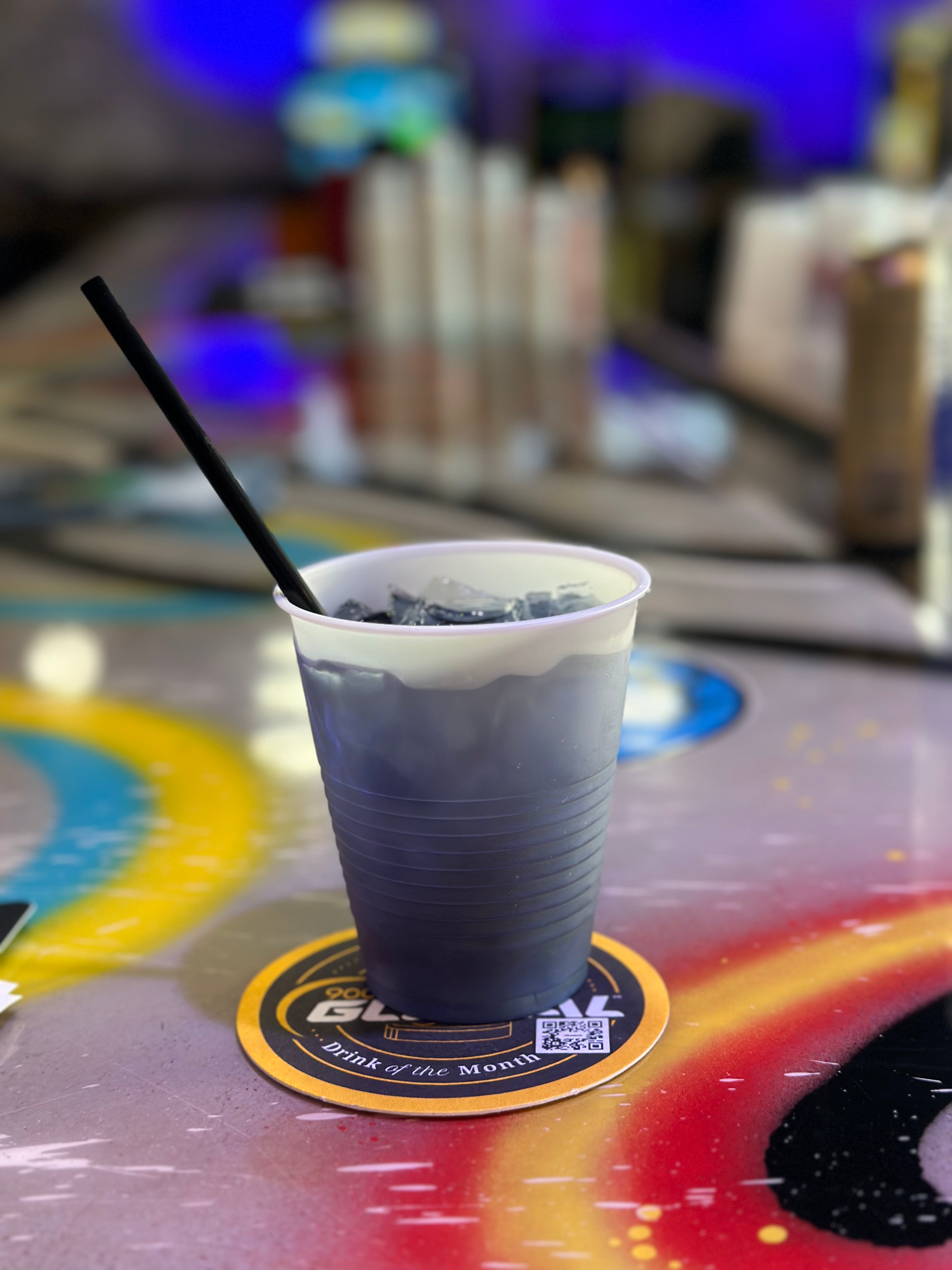 Each month we will have new themed new mocktail and cocktail with a video featuring our official 900 Global Mixologist, Jasmin. We shared coasters with our friends from bowling centers to take home to give to bowlers. We even were able to share the recipe as a drink at the Storm Party on Tuesday night! Watch for more updates on this project in the future or try out our drink now. #900GlobalCheers
At Bowl Expo my favorite parts are beyond the schedule of events or booth. As much as you prepare, plan, and try to predict the days require a little flexibility and spontaneity. The magical moments are intangible and unpredictable.
It usually comes down to one thing…people.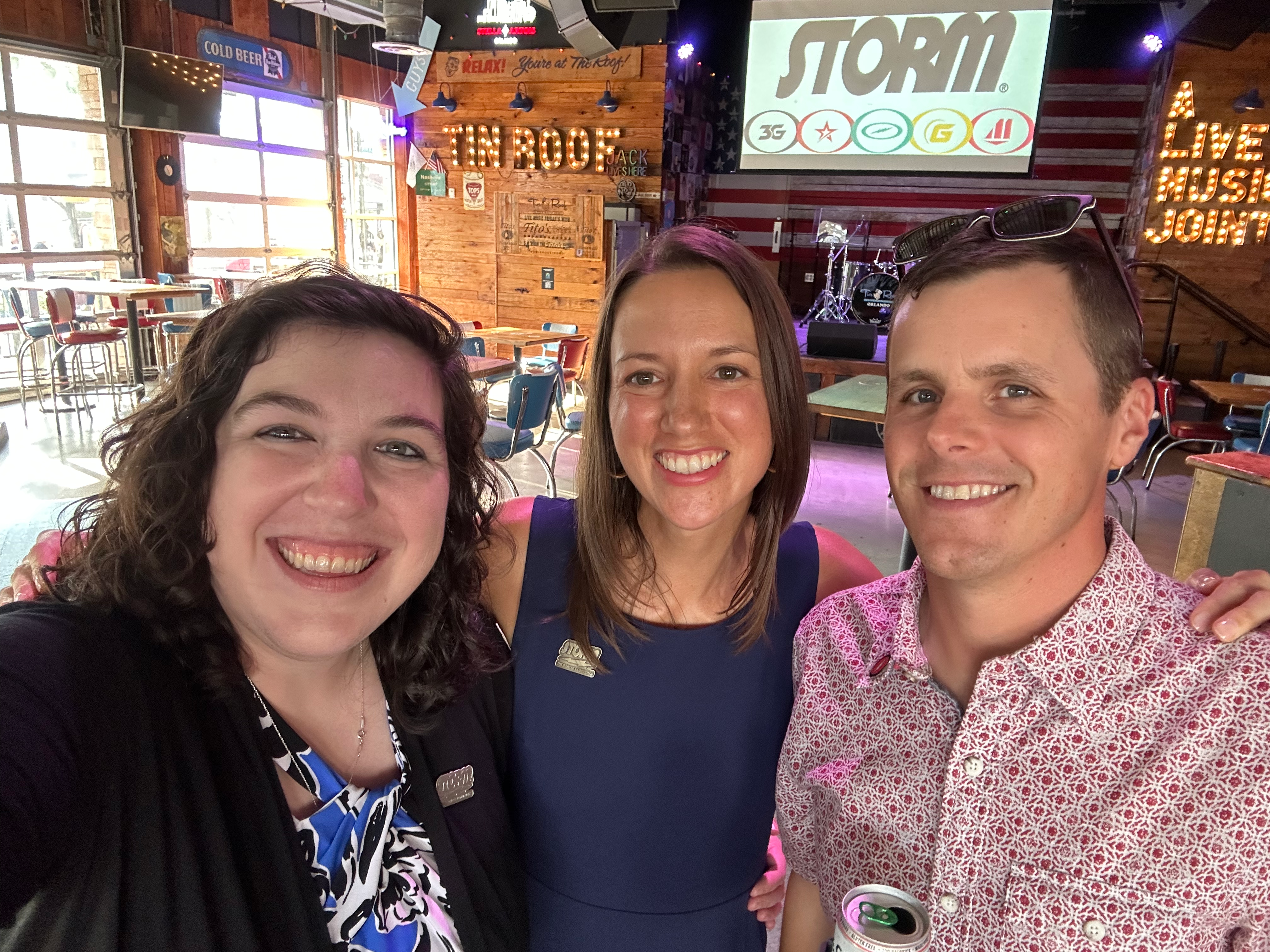 Spending a few days being able to see your friends in the industry is the best part. These are the moments I look forward to.
Sometimes they aren't planned like a moment when you're standing in the hotel and see someone you haven't seen in years. That hug means so much. You chat for 10-15 minutes, and it feels like the years haven't passed.
Sometimes you see friends who are taking on a new initiative or project and get to hear the excitement in their voice as they describe what new idea they are bringing to bowling.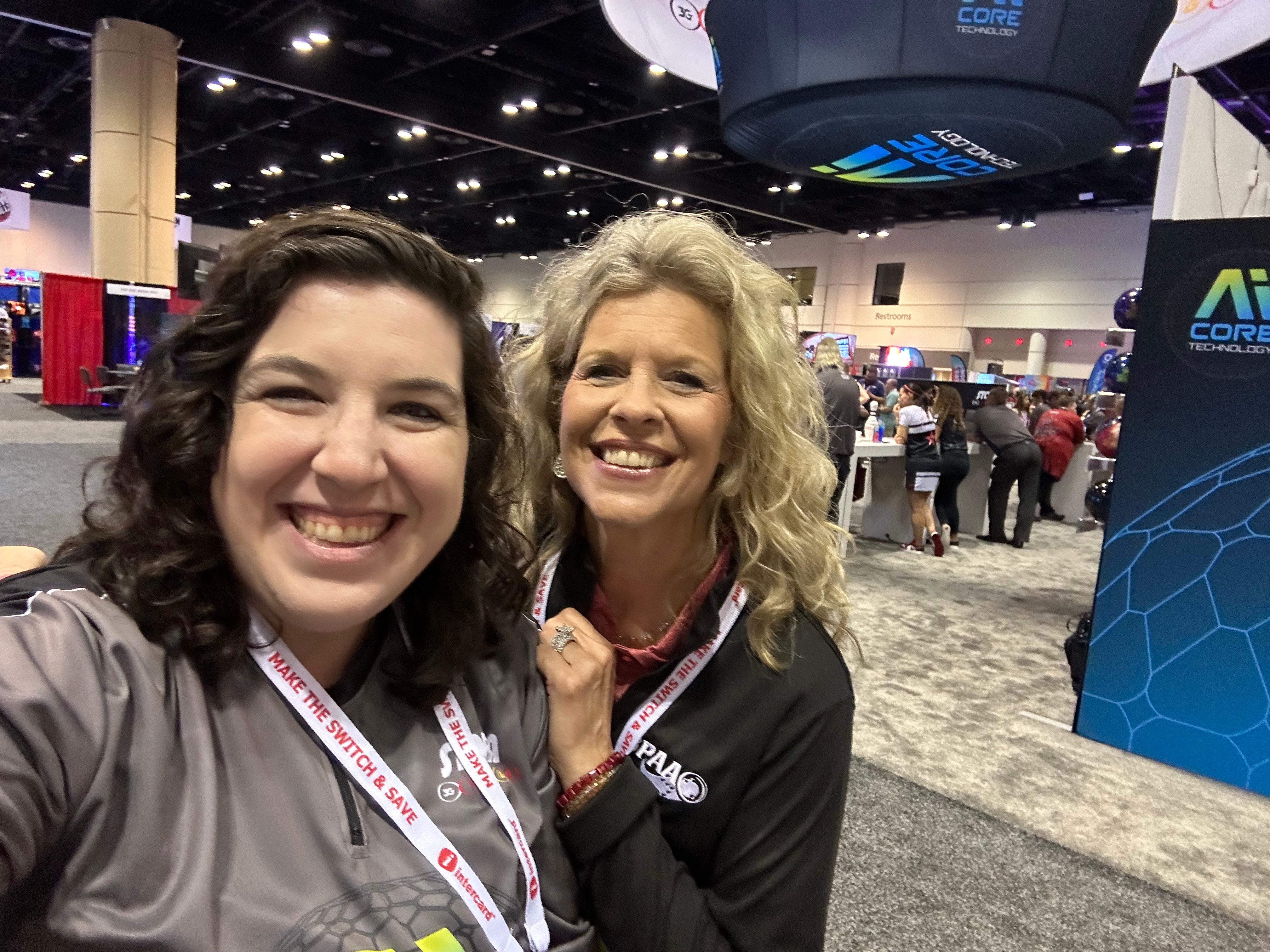 The Storm Youth Championships is one of the most fun projects I've been lucky to be able to work on at Storm. Bowl Expo is a great time to catch up with proprietors and GMs we've met and hear their enthusiasm about the sessions they are attending or the products they are shopping for at their bowling center.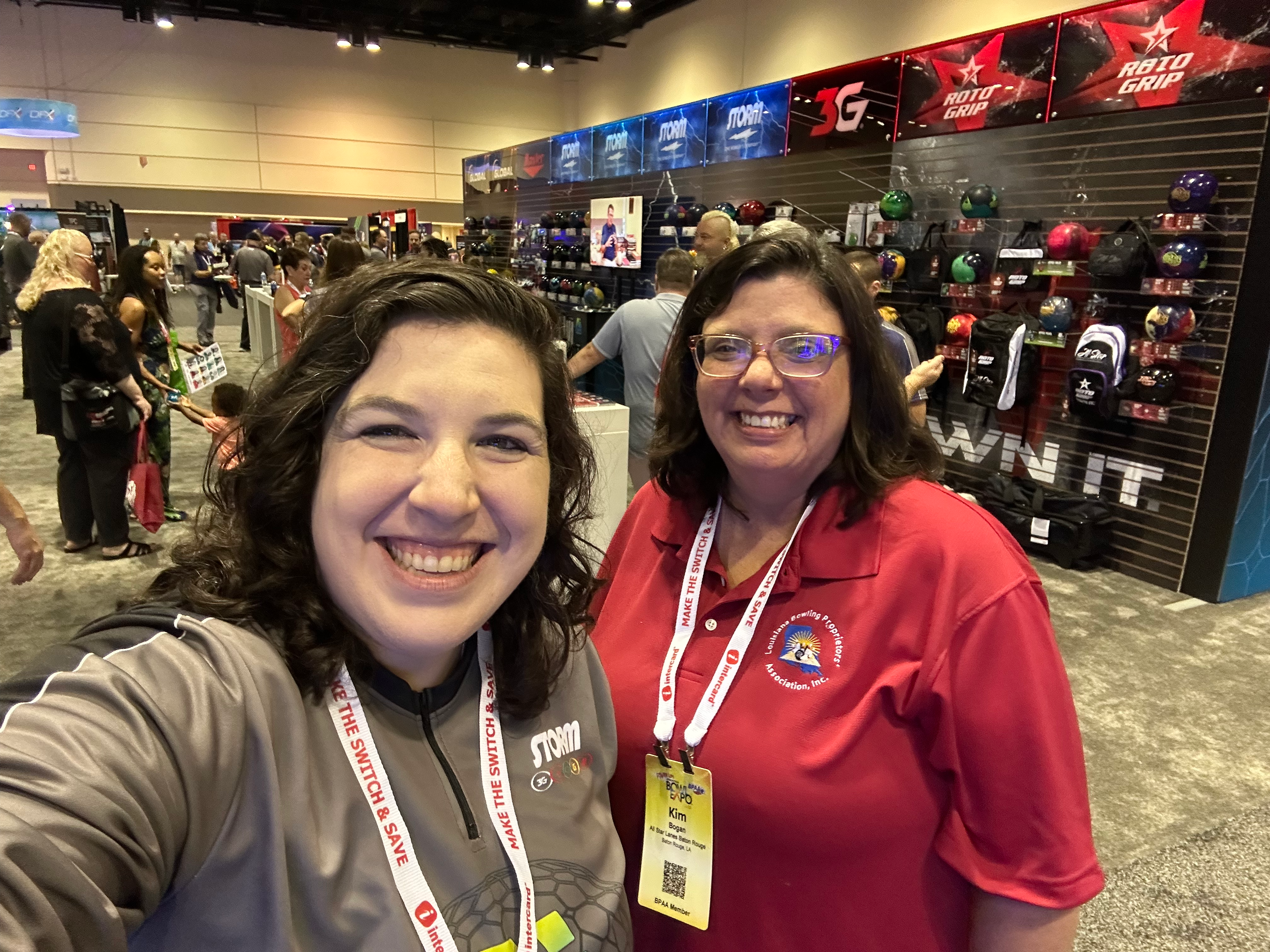 We even have some of the athletes who come with their families to Bowl Expo stop by the booth. It's always fun to talk to the parents and youth bowlers. Sometimes the parents are pro shop operators or bowling center owners, and they spend the days teaching their children the business side of the game that they all love. This is fun to watch. Other times, parents are just trying to expose their youth athletes to more of the sport that they love through the gift of a ticket to the show. Young Trent Baumes who bowls the SYC even brought a few autograph cards to the booth, and he hand delivered one to Mr. Chrisman. Mr. Chrisman keeps all of these in his office at HQ and it's always fun to look back as these youth athletes grow up through the sport.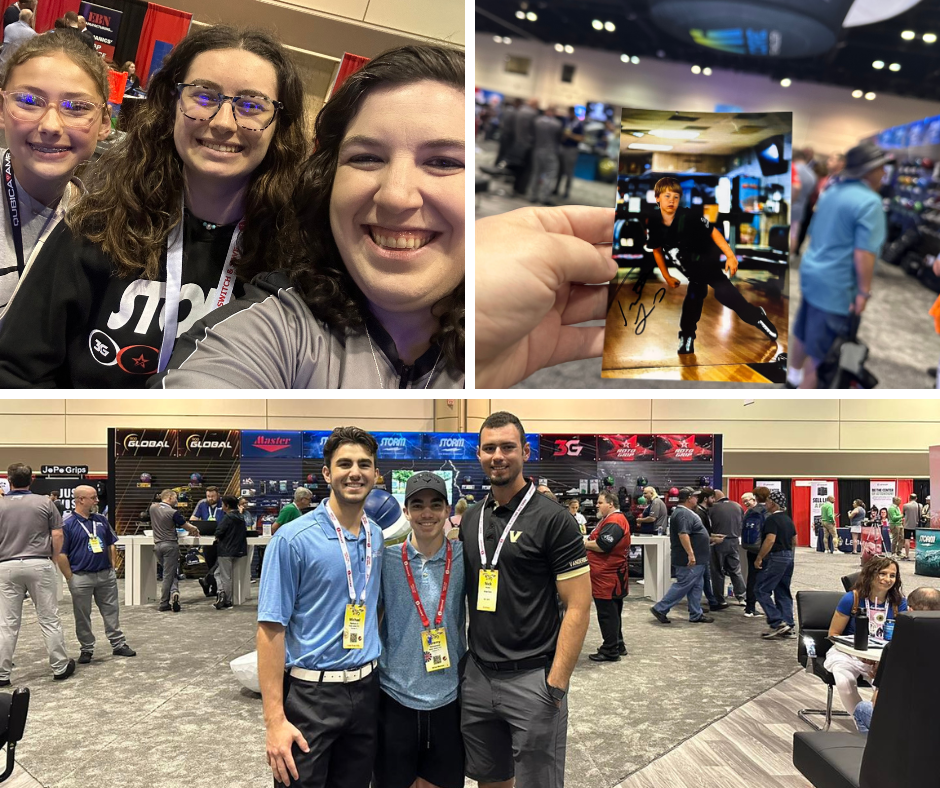 The magical moments like these mean so much.
Some moments are spent learning about history that you didn't know. I always learn something by attending Bowl Expo. This year, we got to share an interview with the story of how Bob Hart, who is looking forward to his 86th birthday, got started at Storm. Bob, and his wife Bev, are two my favorite people to catch up with at Bowl Expo. Click here to hear the interview.
Beyond the history and greeting friends from the past, Bowl Expo can also bring new friends and connections to your life. It's a place where you can find those like-minded people who love the sport and have a conversation that you wish could go on for hours. When you stop and think about it, you realize, it can! Those conversations lead to projects and future fun within the sport of bowling. Many of the conversations at Bowl Expo are just the beginning of a longer friendship.
Our leader of Marketing at Storm, Gary Hulsenberg, taught me in my first year at Storm that some of the best ideas don't need hours of meetings. They can start on a napkin at a dinner party. That's why there's always a small journal and pen in the bag I have with me. I wrote down some fun notes through chance occurrences at Bowl Expo this year that we can't wait to try to bring to life in the next year for bowling fans.
Bowl Expo is the place where all the people who love bowling bring all their excitement and optimism and share it with each other. It's a place where ideas and connections begin. It's a place where opportunity is always just a conversation away.
If you're ever on the fence about attending Bowl Expo but have a passion for bowling, just say yes and make the most of it. Don't just attend the seminars and head back to your room. Try
your best to get out of your comfort zone and connect with others. Share what you're there to learn and listen to what others are doing.
It's these moments that make it a truly magical week even when we aren't in Orlando. See you next year!