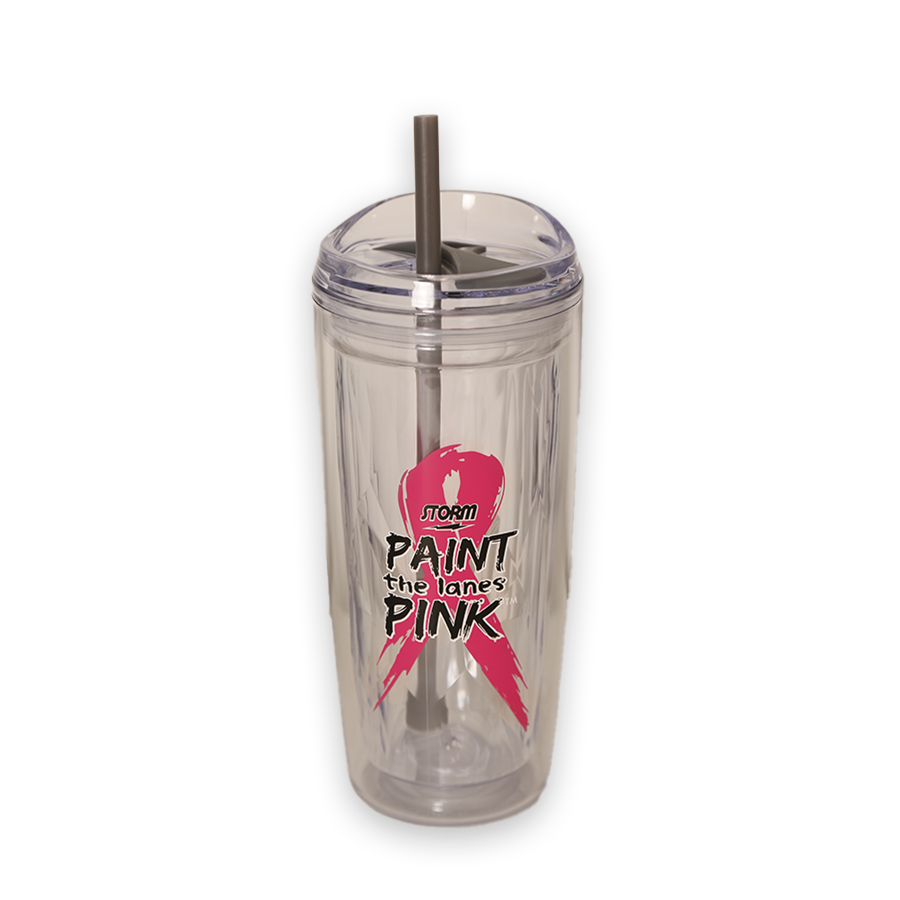 PTLP 16OZ CLEAR TUMBLER
DESCRIPTION
From your day at work to your night on the lanes, this clear tumbler is perfect to keep you hydrated. This 16 oz double wall tumbler has a clear outer wall to prevent any moisture keeping your hands dry for your next shot on the lanes.

You can feel good every time you take a sip as this purchase helps to Paint the Lanes Pink ® ! Each purchase comes with a gift box and a matching straw.
At Storm, we choose to Paint the Lanes Pink all year ® ! This product is part of our Paint the Lanes Pink initiative. This means every time this item is purchased, Storm will donate a portion of the proceeds from every sale of PTLP products all year to the Huntsman Cancer Foundation. Click here to learn more.
Sku: AC948