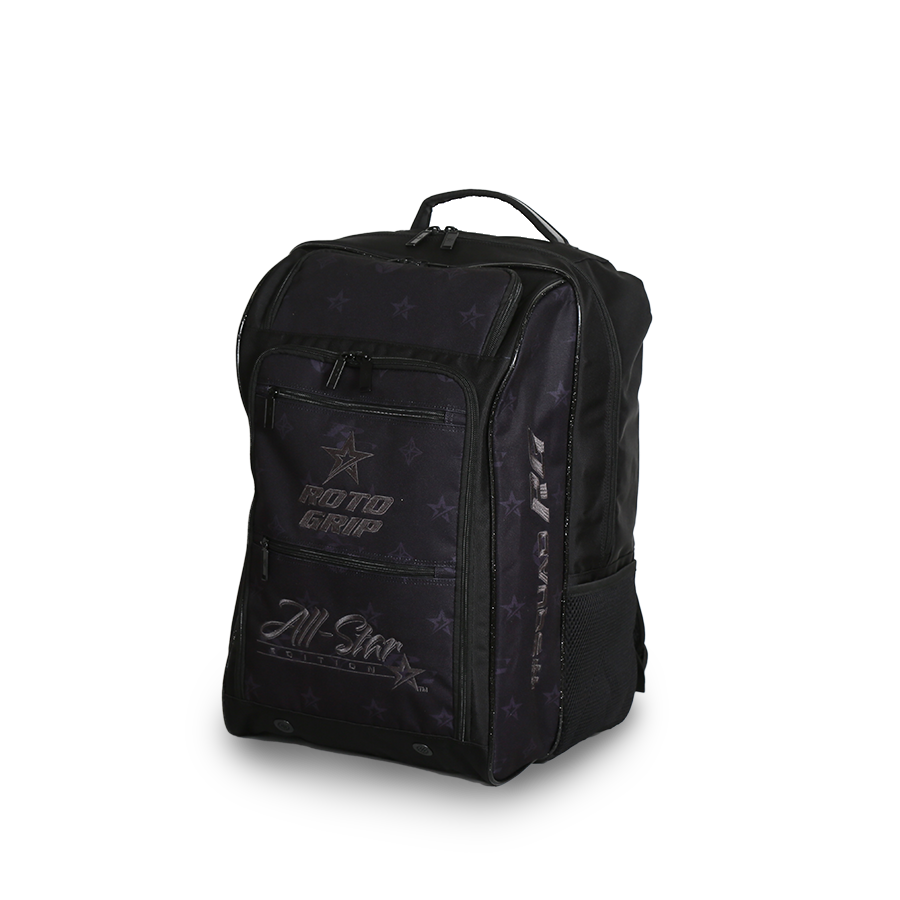 MVP+ BACKPACK
DESCRIPTION
The Roto Grip MVP+ Backpack was built for BOWLING to be used by BOWLERS. The overall creation of this bag started with the spacious Ventilated Shoe Compartment in mind. Most bowlers who use a Backpack to carry their gear use shoes with interchangeable soles and heels. WE GOT YOU COVERED! There are mesh pockets to hold your shoes in place as well as zipper pockets to hold soles and heels separately. Oh, and let's not forget the vents at the bottom to make sure your shoes can air out when you aren't wearing them. From there the next focus was the main compartment. The idea here was to create a storage compartment that can not only hold a laptop, but it also holds the Roto Grip MVP+ Accessory Case comfortably as well. Oh yeah, the extra space on top of that, yeah there is still enough room for a light jacket or shirt, and for you ladies there is room for your purse in there too. DON'T WORRY THIS BACKPACK HAS YOU COVERED!
Sku: RG1205
Details
Material
600-denier polyvinyl fabric
Features
Ventilated Shoe Compartment
- Interior Mesh Pockets to Hold Shoes in Place
- Two Interior Zipper Pockets for Soles & Heels
Extra Large Main Compartment
- Interior Zipper Pocket
- Laptop Pouch
Top Valuables Zipper Pocket
(2) Front Exterior Zipper Pockets
Dual-Side Elastic Mesh Drink Pockets
Padded Adjustable Shoulder Straps
Easy-Carry Top Handle
Embroidered Brand Logos
90-Day Limited Warranty
Specs
Shoe Compartment Dimensions = W: 12" x D: 4" x H: 18"
Main Compartment Dimensions = W: 14" x D: 7" x H: 20"
Base Dimension When Sitting = W: 14" x D: 11"
Bag Support
If you have a technical question about our products please view our customer service FAQ page. If you need further assistance please contact us at tech@stormbowling.com or call us at 1 (800) 369-4402.