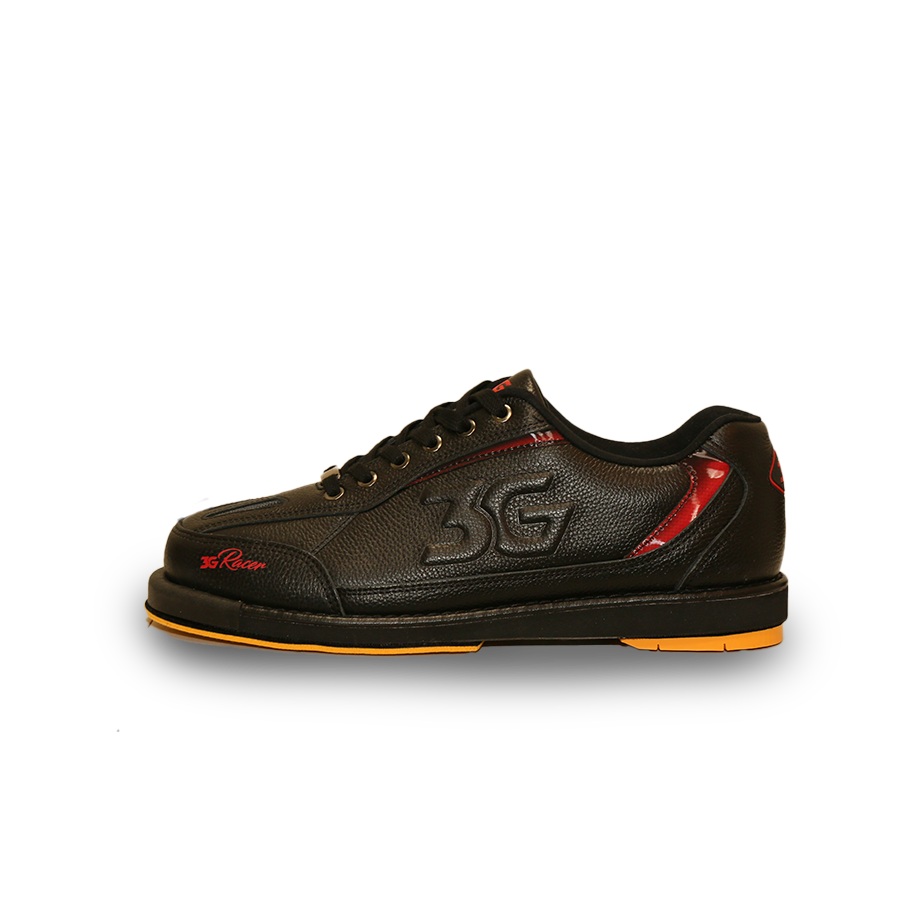 3G RACER BLACK
DESCRIPTION
Our new 3G Racer features a high-quality design developed through extensive research and testing. This is the most advanced interchangeable performance shoe in the Tour Line to date! Available in two different colors to match your style on the lanes.
Sku: S3028-07
Details
These premier interchangeable bowling shoes are made from soft leather and feature an optimized fit.
The lightweight design is designed with great durability and a sleek, three-dimensional embossed design.
Features the new innovative pull tab sole system to make changing soles easier than ever before.
Breathability matters! We incorporated front nose mesh holes and side vents to help with air circulation. You'll feel the cool difference in the new Racer.
Your shoes come with a lightweight shoe bag for protection, a shoe cover, and an additional sole and heel.
RH Sizes: 7-12, 13, 14
RH SKU: S3028
Shoe Support
If you have a technical question about our products please view our customer service FAQ page. If you need further assistance please contact us at tech@stormbowling.com or call us at 1 (800) 369-4402.