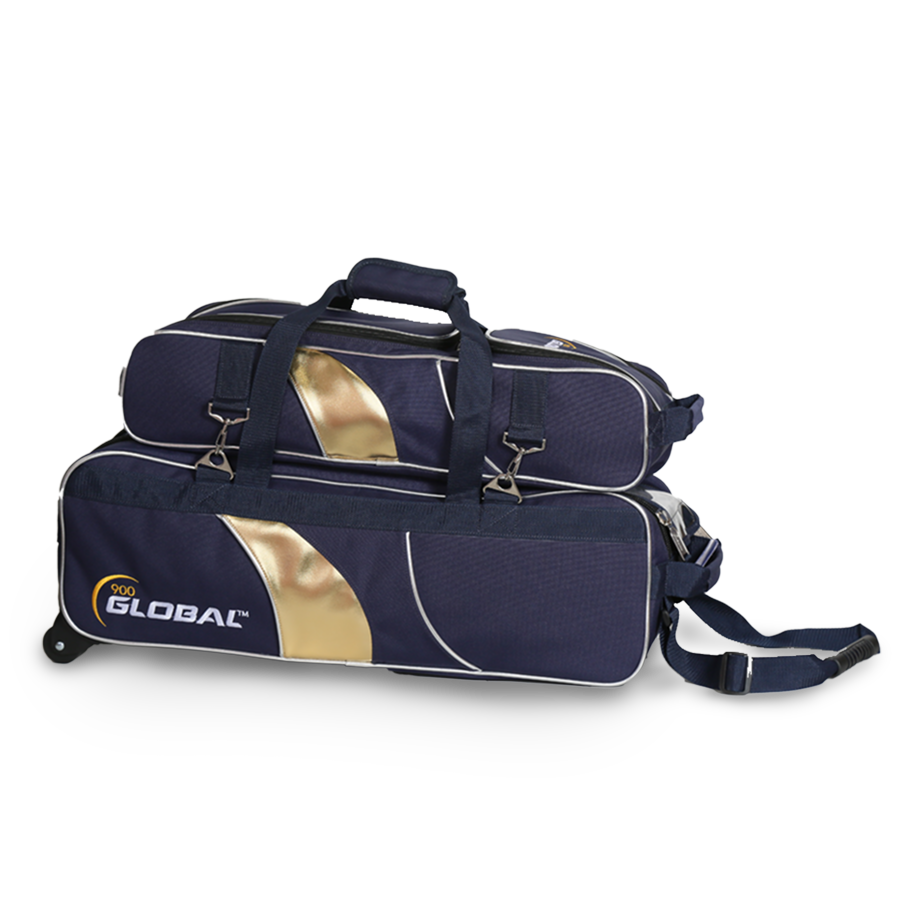 3-BALL DELUXE AIRLINE ROLLER
DESCRIPTION
Optimized for airline travel this super light-weight bag will ensure your arsenal makes it to your tournament or league safely and efficiently. The removable shoe bag will accommodate up to a size 15 and hold several accessories. A clear view, double zipper top will provide easy access to your equipment.
Sku: GB3700
Details
Material
600 Denier Nylon Construction
Features
Removable shoe pouch holdsup to men's size 15
4 metal clips to secure shoe pouch
Transparent ball compartment
90-day limited warranty
Bag Support
If you have a technical question about our products please view our customer service FAQ page. If you need further assistance please contact us at tech@stormbowling.com or call us at 1 (800) 369-4402.