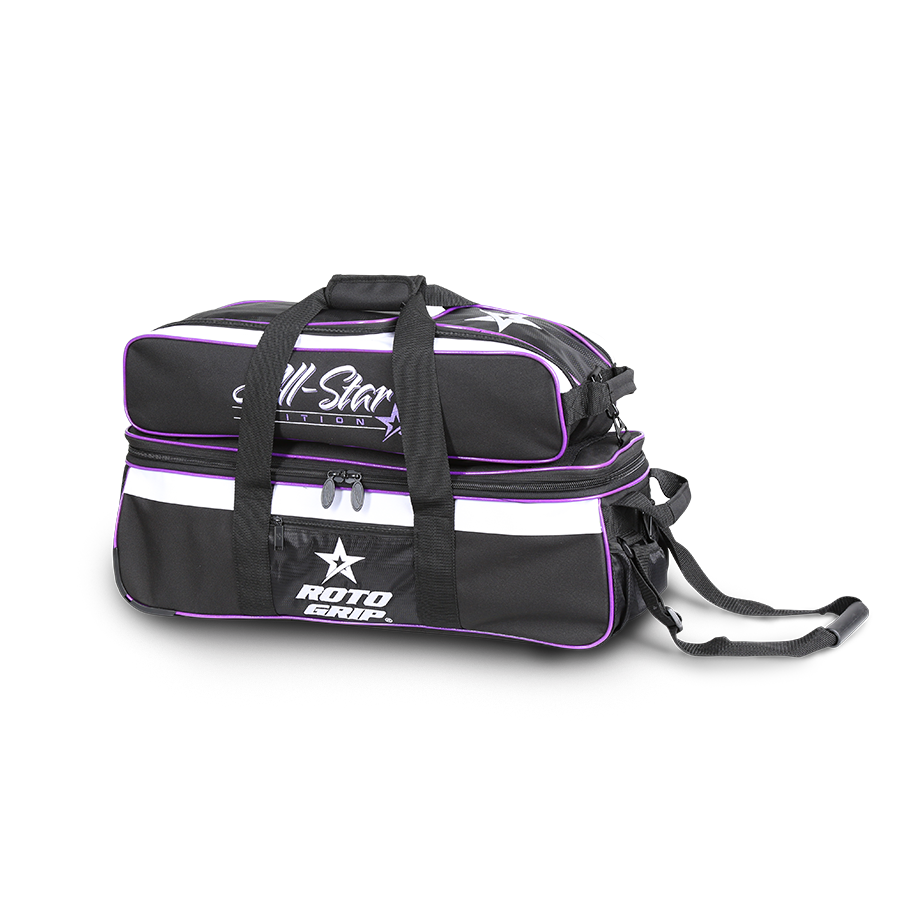 3-BALL CARRYALL TOTE
DESCRIPTION
Made from durable polyvinyl, the Roto Grip 3-Ball Carryall Tote offers the perfect blend of style and function. Featuring a detachable clip on Accessory/Shoe Pouch, this bag is ideal for those bowlers who need extra storage but prefer not to lug around a big roller bag. This bag loads in and out of the vehicle with ease.
Sku: R3204
Details
Material
600-denier polyvinyl fabric
Features
Reinforced Zippers
Foam Padded Ball System
Extra Long Adjustable Tow Strap
Recessed Wheel/Axle System
Detachable Accessory/Shoe Pouch (Separate Compartments)
Shoe Compartment Accepts up to Men's Size 15 Shoe
Detachable Non-Slip Padded Shoulder Strap
Embroidered Brand Logos
90-Day Limited Warranty
Specs
Dimensions: W:10" x D:9" x L:28"
Bag Support
If you have a technical question about our products please view our customer service FAQ page. If you need further assistance please contact us at tech@stormbowling.com or call us at 1 (800) 369-4402.