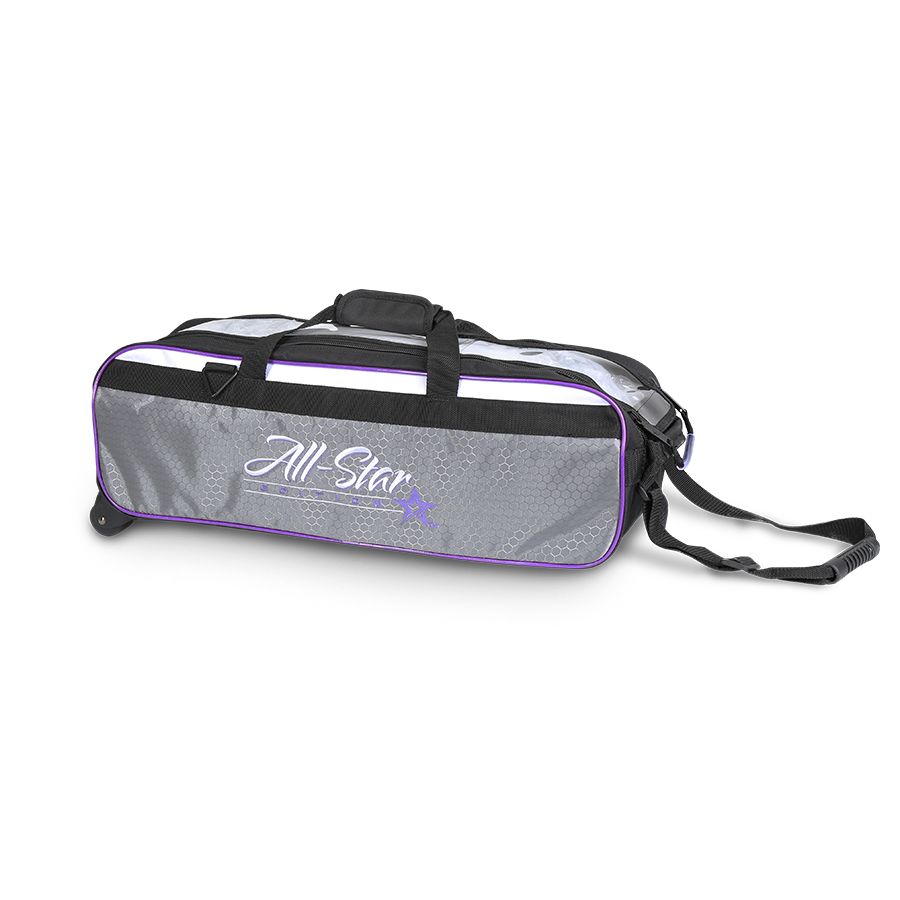 3-BALL ALL-STAR TRAVEL TOTE
DESCRIPTION
Created for the serious bowler who likes to travel with more ball options, the Roto Grip 3-Ball All-Star Edition Travel Tote is more compact and overall lighter than the Roto Grip 3-Ball All-Star Edition Carryall Tote. Making this bag ideal for loading up a vehicle or traveling by air.
Sku: R3004
Details
Material
600-denier polyvinyl fabric
Features
Reinforced Zippers
Foam Padded Ball System
Extra Long Adjustable Tow Strap
Exterior Wheel System
Detachable Non-Slip Padded Shoulder Strap
Embroidered Brand Logos
90-Day Limited Warranty
Specs
Dimensions: W:10" x D:9" x L:28"
Bag Support
If you have a technical question about our products please view our customer service FAQ page. If you need further assistance please contact us at tech@stormbowling.com or call us at 1 (800) 369-4402.