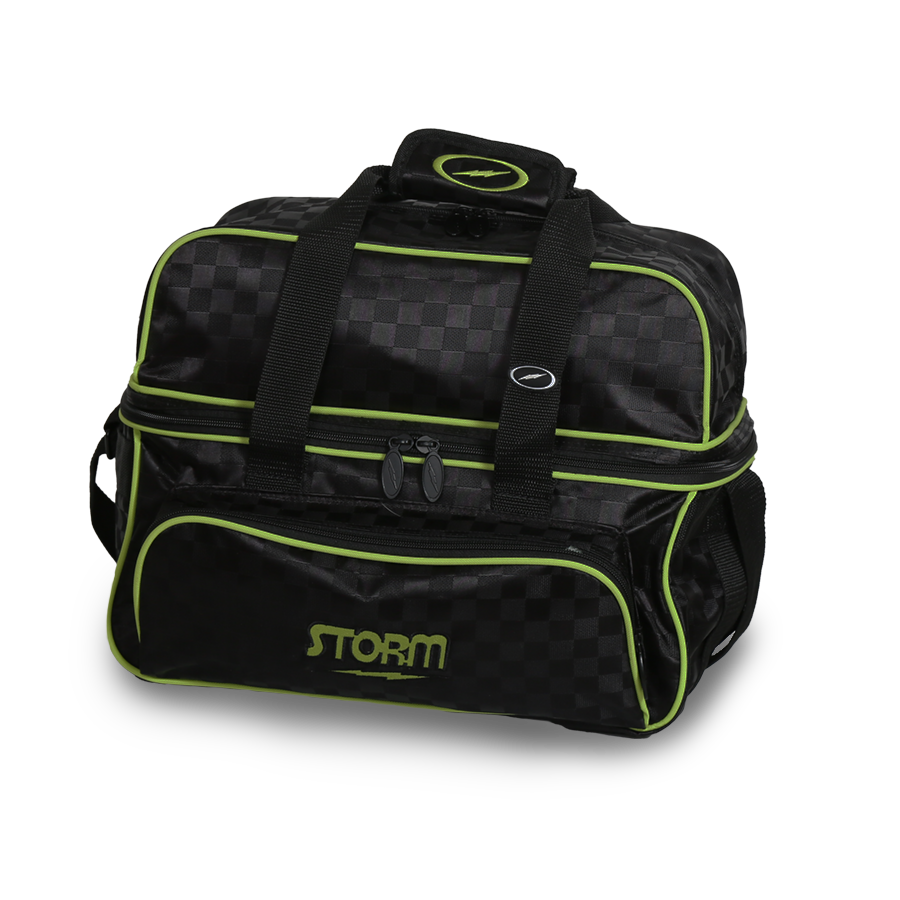 2-BALL TOTE DLX
DESCRIPTION
This versatile tote is a handy sidekick when carrying your two most important balls to league.
Sku: 25133
Details
Material
600 denier polyvinyl fabric
Features
Transparent "easy view" back
Fixed adjustable non-slip shoulder strap
Reinforced stitching
Reinforced zippers & stitching
Shoe compartment accepts up to U.S. men's size 13
Large Storm Bolt zipper pulls provide easy opening
2-color embroidered logos
1-year limited warranty
Specs
Dimensions: W:16" x D:10" x H:14"
Bag Support
If you have a technical question about our products please view our customer service FAQ page. If you need further assistance please contact us at tech@stormbowling.com or call us at 1 (800) 369-4402.