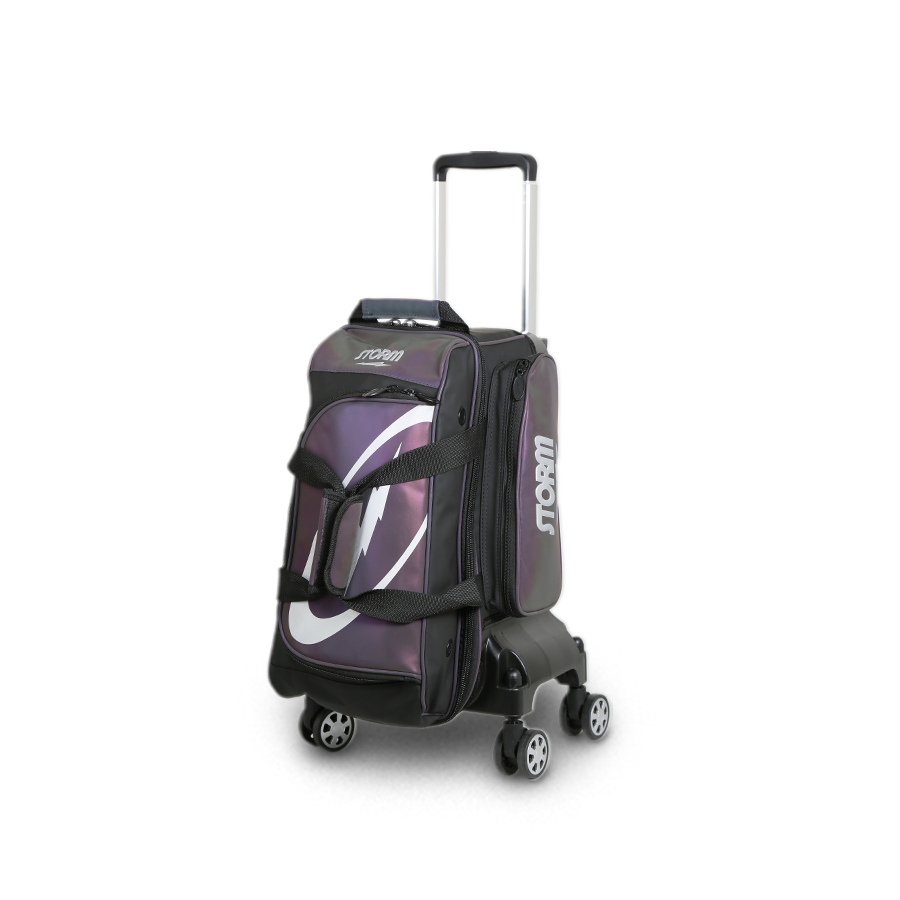 2-BALL ROLLING THUNDER SIGNATURE (4-WHEEL EDITION)
DESCRIPTION
4 wheels are better than 2! Roll into league in style. The new 2-Ball Signature bag is designed to help you travel with ease while also protecting your gear with advanced engineering and superior quality. With a new innovative base, four 360-degree swivel wheels, and room for up to 2 bowling balls of your choice, this bag is sure to make rolling your equipment from the car a breeze. Through rigorous testing, we added a scratch and impact resistant aluminum handle and additional stability to the ball cup holders to ensure that the balls stay safely in place even when standing upright.
Sku: 27136
Details
Material
Soft Shell Mock Leather
Features
Birth of an innovative new base
Strong durability withstands external impact
High strength dual stage aluminum handle that is scratch and impact resistant
Tightly stitched bottom handle for easy carrying and lifting
Four 360-degree swivel wheels for free direction change and movement
Stable ball cap holders which allow the balls to stay in place even when upright
Heavy-duty frame and hardware
Luxurious logos and smooth fabrics which are easy to clean and maintain
Specs
Dimensions: 13"W x 13"D x 23"T (43" fully extended)
Bag Support
If you have a technical question about our products please view our customer service FAQ page. If you need further assistance please contact us at tech@stormbowling.com or call us at 1 (800) 369-4402.