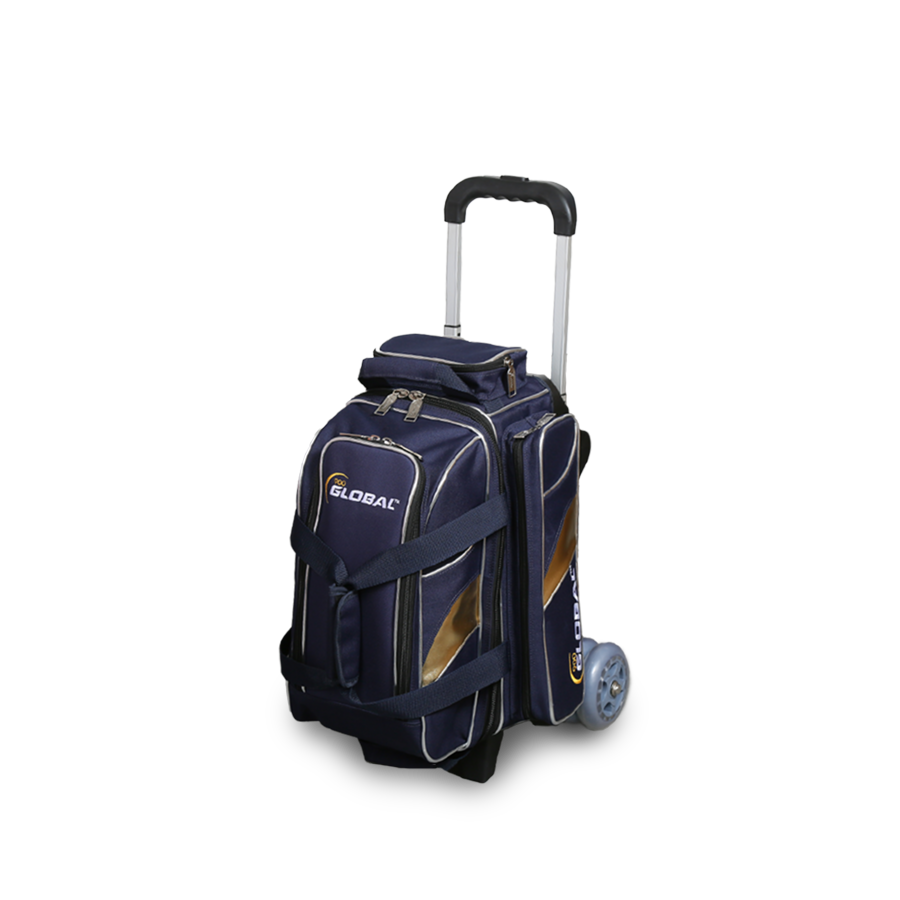 2-BALL DELUXE ROLLER
DESCRIPTION
The first bag to ever utilize double super smooth Clear-Gum soft wheels, and a durable shell case for 2 bowling balls, the 900 Global 3 Ball Deluxe Bag continues to be the pinnacle of style and performance. The double wheels offer increased stability over competing models. With pockets to store your shoes as well as your accessories, this bag will take you anywhere.
Sku: GB2900
Details
Material
600 Denier Nylon Construction
Features
4 Quad 5" Wheels for added stability
Shoe compartment holds up to men's size 15
Locking handle
2 accessory pockets
5-year limited warranty
Reinforced zippers
Heavy-duty frame and hardware
Bag Support
If you have a technical question about our products please view our customer service FAQ page. If you need further assistance please contact us at tech@stormbowling.com or call us at 1 (800) 369-4402.