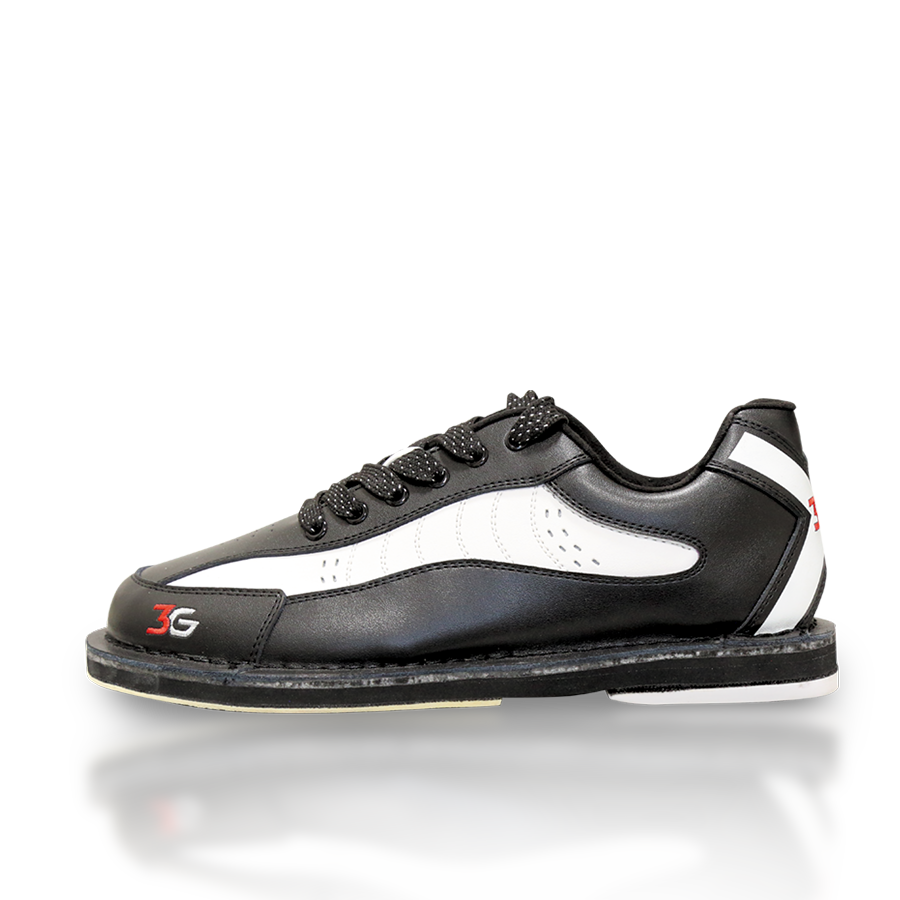 Tour X
DESCRIPTION
Tour – Our new and improved Tour Outsole which features a 50% larger EVA wedge that gradually increases towards the heel for improved positioning during the slide and improved comfort. Authentic Buckskin slide frame for consistency and durability as well as improved rubber quality on the traction foot and shoe parts. Removable slide sole and heel that fits all of the 3G spare parts.

X – Classic Tuxedo upper pattern in a true, full grain leather with a modern striking flare on the heel.
Sku: S3016-04.5
Details
Full grain leather
Interchangeable sole and heel
Kevlar rubber traction sole
Replaceable DuPont Kevlar toe cap
Vented inner soles
RH Sizes: 4.5-12, 13, 14, 15
RH Wide Sizes: 7-12, 13, 14, 15
LH Sizes: 7-12, 13, 14, 15
*Size conversion – Mens 4.5 = Women size 6.5
On the Shoe: Sole Deer Skin and Heel Flat Normal. No extra parts included
Shoe Support
If you have a technical question about our products please view our customer service FAQ page. If you need further assistance please contact us at tech@stormbowling.com or call us at 1 (800) 369-4402.
Slide Chart