Bowling News USA - August 30, 2014

PBA NEWS: 50th Anniversary TOC Highlights PBA's 2014-15 ESPN Schedule; First Show Airs December 14
Pictured L-R: Randy Pedersen, Kimberly Pressler and Mike Jakubowski
Live coverage of three major championships on tap as 34th season on ESPN begins on December 14
Bill Vint | PBA Media Relations
SEATTLE, Washington – The Professional Bowlers Association's 34th consecutive season of coverage on ESPN begins on Sunday, Dec. 14, and includes 16 weeks of national television coverage for the world's best bowlers, including live coverage of three major championships: the 50th anniversary Barbasol PBA Tournament of Champions, PBA World Championship and United States Bowling Congress Masters.
The new season on ESPN begins on Sunday, Dec. 14 at 1 p.m. ET with the finals of the PBA Cheetah Championship. The ESPN schedule will feature 27.5 hours of coverage, including six GEICO World Series of Bowling VI shows originating from the South Point Bowling Stadium in Las Vegas (the first events ever held in the new start-of-the-art facility), four PBA League telecasts and the 2014 Chris Paul PBA Celebrity Invitational. Over the course of the season, PBA competition will be seen by more than 50 million bowling fans across North America and in selected markets around the world.
The broadcast team of Mike Jakubowski, color analyst Randy Pedersen and sideline reporter Kimberly Pressler will return to handle ESPN coverage. Pedersen, a 2010 PBA Hall of Fame inductee, returns to the broadcast booth for the 14th consecutive season. Pressler, Miss USA 1999, made her debut as PBA's sideline reporter during WSOB II in 2010. Jakubowski, the voice of PBA's Xtra Frame, is back for his second season as ESPN play-by-play announcer.
The highlights of the 2014-15 schedule will be the historic 50th anniversary PBA Tournament of Champions, sponsored by Barbasol and hosted by Woodland Bowl in Indianapolis, along with PBA World Championship finals from South Point Bowling Stadium in Las Vegas on Sunday, Jan. 11. The five players who qualify for the World Championship stepladder finals during GEICO PBA World Series of Bowling VI at South Point in late October will return to Las Vegas for the live telecast.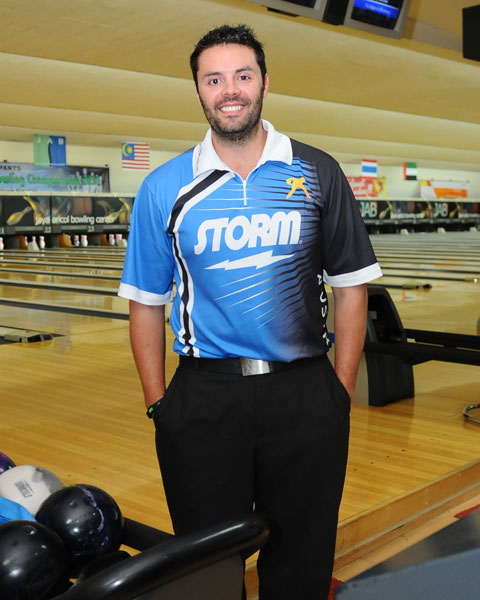 The USBC Masters finals from Green Bay, Wis., on the Sunday preceding the PBA Tournament of Champions telecast also has potential to write a new page in bowling history as two-time defending champion Jason Belmonte of Australia will enter the tournament trying to become the first player ever to win that event three years in a row. PBA Hall of Famer Mike Aulby is the only player to win the Masters three times, but he didn't win in consecutive years...[read more]
Photos | PBA Tour | revbowl.com | Asian Bowling Federation 

---