Bowling News USA - August 20, 2014

SB Nation's 'What's A Sport And What's Not?' results from reddit poll; What do people think about bowling...?
This chart will help you answer 'Is it a Sport?'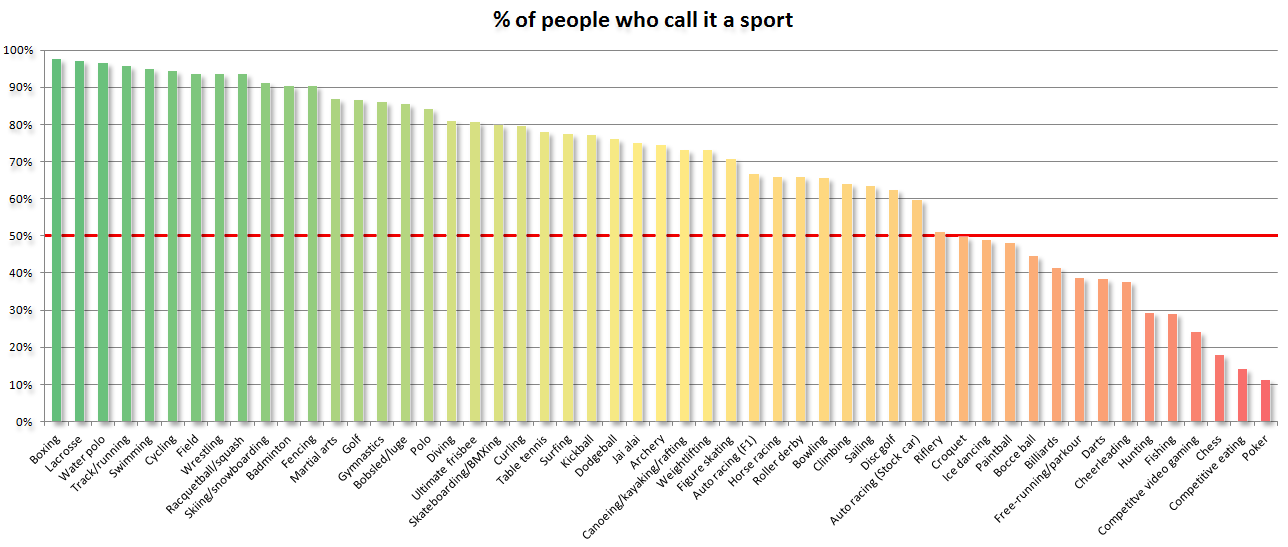 Football, basketball, baseball, hockey. We know these are sports, there's no doubting it -- but what about some more fringe activities we don't talk about all the time? Reddit took a poll of people to find out their opinions on whether certain things were sports, now there's a graph that helps us see what are sports, and which are pretenders.
There are some interesting results by opening this up to a public poll...[read more]
---